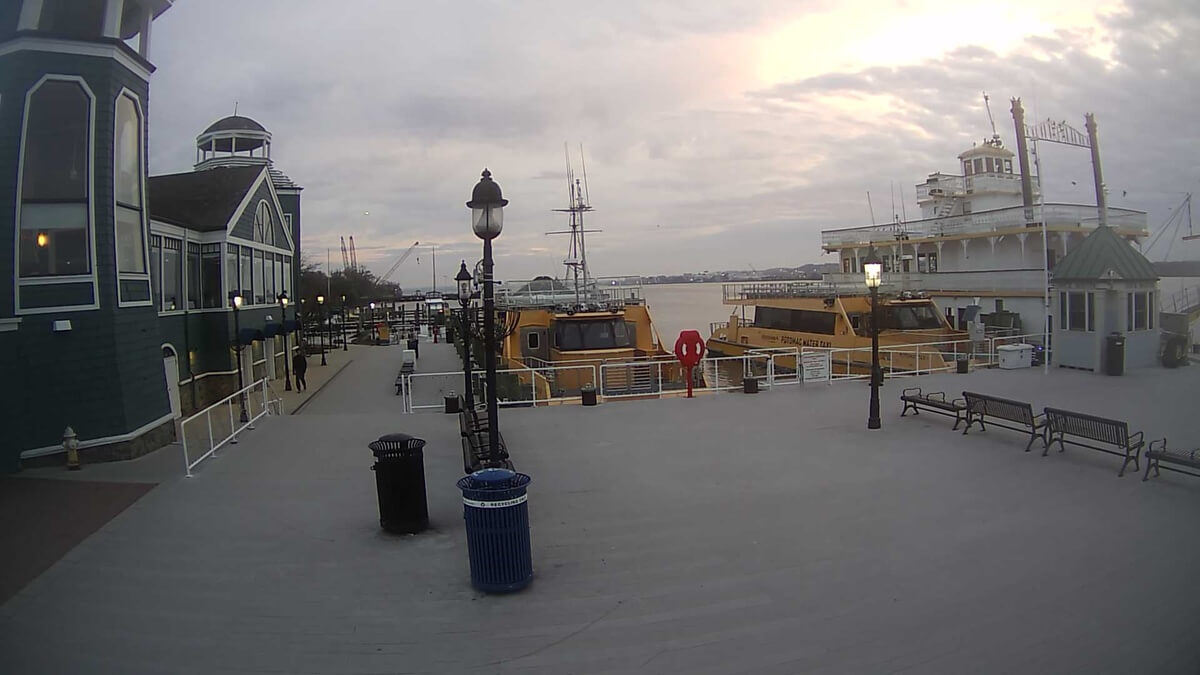 Good Thursday morning, Alexandria!
☔ Today's weather: Possible light rain in the morning. High of 74 and low of 60.
☔ Tomorrow: Rain throughout the day. High of 69 and low of 48. Sunrise at 7:07 am and sunset at 7:24 pm.
🚨 You need to know
Del Ray is traditionally known as a welcoming neighborhood. Freshman Senator J.D. Vance from Ohio seems to be a notable exception.
Politico reported that a signpost near Vance's new $1.5 million home has been yarn bombed — covered with rainbow knitting, likely in protest against Vance's anti-LGBTQ positions.
Washingtonian senior editor Andrew Beaujon noted that the yarn bombing is a step up from the guerrilla fairy door campaign back in 2021.
Yarn bombings would be a major escalation in Del Ray, a neighborhood once known for guerrilla installations of fairy doors https://t.co/TNUuAtFPCW https://t.co/kcZQernLSi

— Andrew Beaujon (@abeaujon) March 22, 2023
Love our constituents pic.twitter.com/iMPv8OwHkm

— Aaron Fritschner (@Fritschner) March 22, 2023
📈 Wednesday's most read
The following are the most-read ALXnow articles for Mar 22, 2023.
🗞 Other local coverage
🐦 Tweets of note
Reminder: There is no school for ACPS students except Samuel W. Tucker students this Friday (March 24, 2023). This is a teacher work day. pic.twitter.com/k0iv8p2D69

— Alexandria City Public Schools (@ACPSk12) March 22, 2023
Today we remember Cpl. Charles Hill. Cpl. Hill was killed in the line of duty on this day 34 years ago while responding to a hostage situation.

Cpl. Hill had served with the Alexandria Police Department for 13 years previous to his end of watch.

Cpl. Hill we #salute you… pic.twitter.com/zF5Hmu3Jrz

— Alexandria Police (@AlexandriaVAPD) March 22, 2023
This might help to explain the faint smell of a campfire in the air in parts of Arlington today https://t.co/rBUlYl5TL0

— Arlington Now (@ARLnowDOTcom) March 22, 2023
📅 Upcoming events
Here is what's going on today in Alexandria, from our event calendar.
Recent Stories
Our local therapy practice is delighted to welcome Stacey Cali, Resident in Counseling, who has openings now for new clients. Stacey specializes in therapy for women, couples, teens and families. A graduate of George Mason University's Clinical Mental Health Counseling Masters Program, Stacey is also passionate about working with people with addiction.
Stacey's approach: "Therapy's a powerful combination of reflection, support and action. You'll find sessions are filled with empowerment, compassion, goal setting and a metaphorical shovel to dig deep to find the root of your difficulties and how to move past them."
Adds Stacey, "As a therapist who works with women, teens, couples and families, I use a personalized style of counseling, tailored to you as an individual. You're the expert in your life, I'm just here to guide you towards transformation and healing."