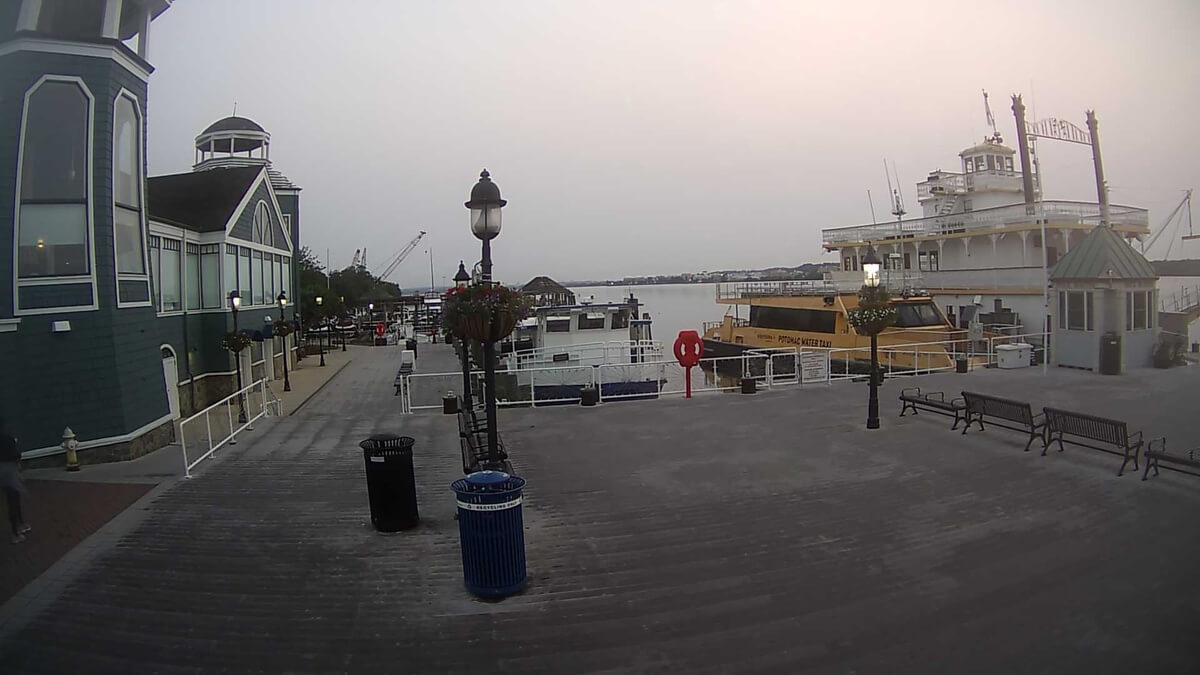 Good Monday morning, Alexandria!
☀️ Today's weather: The forecast predicts sunny conditions throughout the day with a high temperature of 92 degrees, with northwest winds of 6 mph shifting to southwest in the afternoon. As we move into Monday night, there's a small chance of showers and thunderstorms before 2am, with the sky remaining partly cloudy. The temperature is expected to drop to a low of around 73 degrees with south winds of 3 to 6 mph. The possibility of precipitation stands at 20%.
🚨 You need to know
A new study found that Virginia is under-funding schools at a state level — coming in at 14% less than the national average.
A report from the Joint Legislative Audit and Review Commission said Virginia's school districts receive 14% less from the state than the national average, or around $1,900 less per student, according to the Washington Post.
The study found that the culprit behind the underfunding is the state's Standards of Quality (SOQ) formula, which determines the total number of staff positions needed for school divisions, the cost of that staffing, and the total divided between state and local government's ability to pay.
However, that formula doesn't factor in regional labor costs, school division size, or students with higher needs, which causes the state to lowball the needs of schools. The report also said the SOQ formula is prone to underestimate salary costs and overestimate rural school divisions' ability to pay the cost of staffing.
According to the Post:
For example, in fiscal 2021, the formula calculated that school divisions needed $10.7 billion in state and local funding, but school districts actually spent $17.3 billion on operations, $6.6 billion more than the formula calculated.
The report included several recommendations to change the formula, from ending a cap on support staff funding to an entire overhaul to the formula.
📈 Friday's most read
The following are the most-read ALXnow articles for Jul 14, 2023.
📅 Upcoming events
Here is what's going on today in Alexandria, from our event calendar.
No events today. Have one to promote? Submit it to the calendar.
Recent Stories
If you had a chance to enhance a child's future with a time commitment of less than 2 hours a week, how would you respond? You have that opportunity right now to join over 200 Alexandrians as a reading tutor volunteer with the Alexandria Tutoring Consortium (ATC).
ATC tutors work with one child in kindergarten, first, or second grade in Alexandria public schools who need extra help with reading. Tutors meet with their Book Buddy 1-2 times each week for 30 minutes October-May at school, during school hours. Many struggling readers only receive one-on-one instruction through this program, and it makes all the difference. Last year, ATC served 195 children, of whom 82% ended the year reading on grade level and 96% made substantial reading gains. But the need is great, and we are still seeing learning lags from the pandemic.
This year, ATC plans to significantly increase the size of the program to reach over 250 students and to serve every elementary school in Alexandria. This is very exciting news, but we will only succeed if we can recruit more tutors. ATC trains you, matches you with a child, and provides ongoing lesson materials and support.