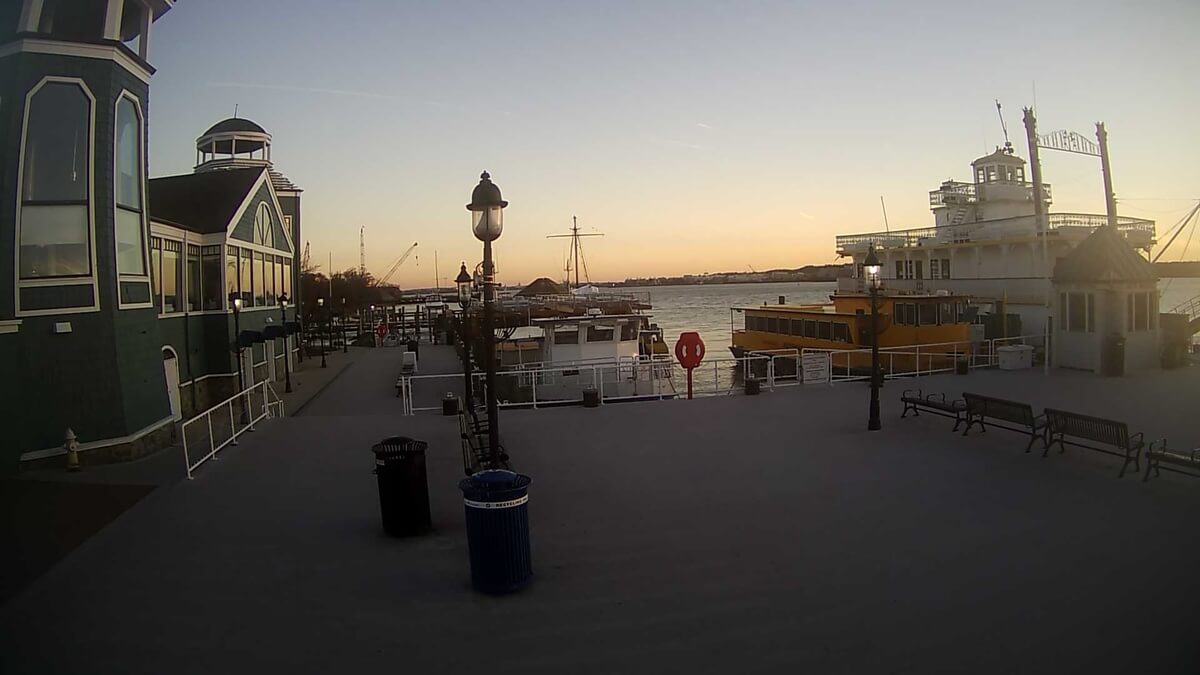 Good Friday morning, Alexandria!
⛅ Today's weather: Partly cloudy throughout the day. High of 68 and low of 31.
❄ Tomorrow: Snow (< 1 in.) in the morning and afternoon. High of 42 and low of 30. Sunrise at 6:48 am and sunset at 5:57 pm.
🚨 You need to know
A Bronx-style bodega called Eddie's Little Shop and Deli has officially reopened in the former Deli News & More at 1406 King Street, Alexandria Living Magazine reported.
Deli News & More closed late last year after nearly 30 years in Old Town. The shop first opened as a newsstand in 1994 with light breakfast fare.
DC Eater said Eddie's owner Ed McIntosh was inspired by the boegas he used to frequent as a kid in the Bronx. Like the New York staples, DC Eater reported that Eddie's offers a little bit of everything, from hearty sandwiches and pantry essentials to cooking classes.
📈 Thursday's most read
The following are the most-read ALXnow articles for Feb 23, 2023.
🗞 Other local coverage
🐦 Tweets of note
https://twitter.com/AlexandriaNow/status/1628473054366932993
https://twitter.com/AlexandriaNow/status/1628511412900315138
Make plans to join us for the #FunDogShow2023! Saturday, March 4 from 11 a.m. to noon. Link to participate: https://t.co/2K9dP2xXXq @McEnearney
#alexanimals #alexandriava pic.twitter.com/R3OOlBOgyh

— AWLA Alexandria (@AlexAnimals) February 23, 2023
How well do YOU know George? Celebrate George Washington's birthday by testing your knowledge about the country's first president. Bring a mobile device to join in the fun. There will be snacks and prizes! Thursday at noon at the Barrett Branch Library. https://t.co/GC57cDeXPs pic.twitter.com/RfkyKv2wsI

— Alexandria Library (@alexlibraryva) February 22, 2023
How does it feel to be #creatingthefuture ? Here's what a few of our engineers had to say. #eweek2023 pic.twitter.com/qFkx1wPwgY

— Alexandria Transportation & Environmental Services (@AlexandriaVATES) February 23, 2023
📅 Upcoming events
Here is what's going on today and this weekend in Alexandria, from our event calendar.
Recent Stories
If you had a chance to enhance a child's future with a time commitment of less than 2 hours a week, how would you respond? You have that opportunity right now to join over 200 Alexandrians as a reading tutor volunteer with the Alexandria Tutoring Consortium (ATC).
ATC tutors work with one child in kindergarten, first, or second grade in Alexandria public schools who need extra help with reading. Tutors meet with their Book Buddy 1-2 times each week for 30 minutes October-May at school, during school hours. Many struggling readers only receive one-on-one instruction through this program, and it makes all the difference. Last year, ATC served 195 children, of whom 82% ended the year reading on grade level and 96% made substantial reading gains. But the need is great, and we are still seeing learning lags from the pandemic.
This year, ATC plans to significantly increase the size of the program to reach over 250 students and to serve every elementary school in Alexandria. This is very exciting news, but we will only succeed if we can recruit more tutors. ATC trains you, matches you with a child, and provides ongoing lesson materials and support.