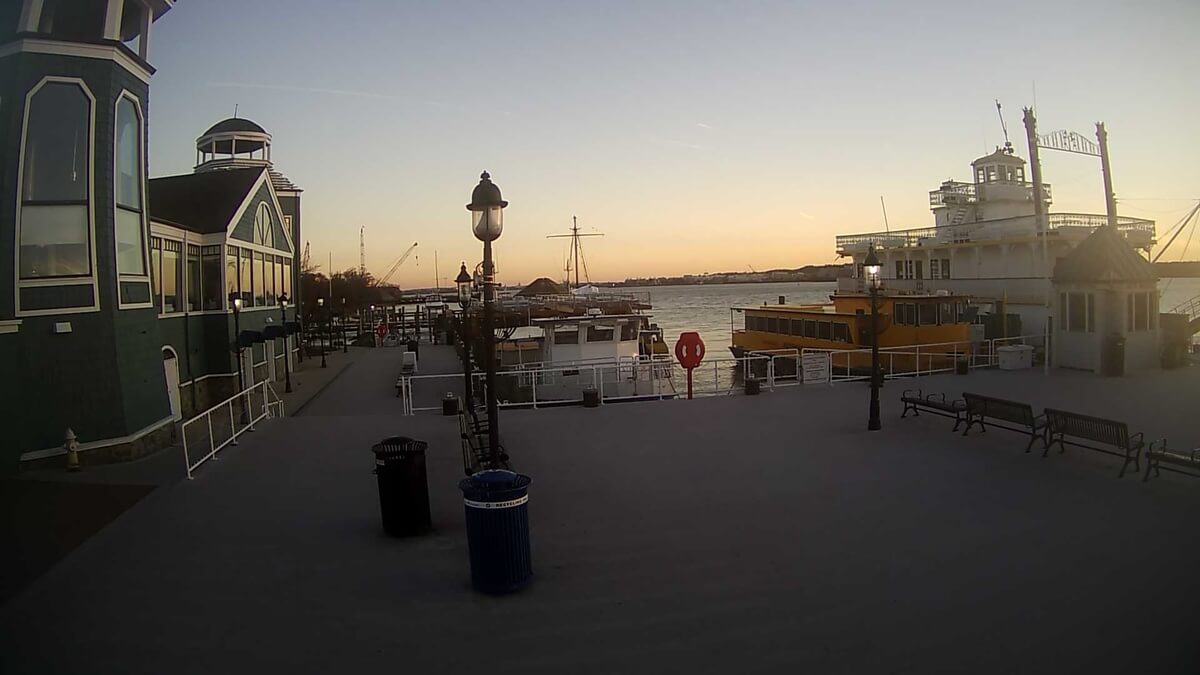 Good Friday morning, Alexandria!
⛅ Today's weather: Partly cloudy throughout the day. High of 68 and low of 31.
❄ Tomorrow: Snow (< 1 in.) in the morning and afternoon. High of 42 and low of 30. Sunrise at 6:48 am and sunset at 5:57 pm.
🚨 You need to know
A Bronx-style bodega called Eddie's Little Shop and Deli has officially reopened in the former Deli News & More at 1406 King Street, Alexandria Living Magazine reported.
Deli News & More closed late last year after nearly 30 years in Old Town. The shop first opened as a newsstand in 1994 with light breakfast fare.
DC Eater said Eddie's owner Ed McIntosh was inspired by the boegas he used to frequent as a kid in the Bronx. Like the New York staples, DC Eater reported that Eddie's offers a little bit of everything, from hearty sandwiches and pantry essentials to cooking classes.
📈 Thursday's most read
The following are the most-read ALXnow articles for Feb 23, 2023.
🗞 Other local coverage
🐦 Tweets of note
https://twitter.com/AlexandriaNow/status/1628473054366932993
https://twitter.com/AlexandriaNow/status/1628511412900315138
Make plans to join us for the #FunDogShow2023! Saturday, March 4 from 11 a.m. to noon. Link to participate: https://t.co/2K9dP2xXXq @McEnearney
#alexanimals #alexandriava pic.twitter.com/R3OOlBOgyh

— AWLA Alexandria (@AlexAnimals) February 23, 2023
How well do YOU know George? Celebrate George Washington's birthday by testing your knowledge about the country's first president. Bring a mobile device to join in the fun. There will be snacks and prizes! Thursday at noon at the Barrett Branch Library. https://t.co/GC57cDeXPs pic.twitter.com/RfkyKv2wsI

— Alexandria Library (@alexlibraryva) February 22, 2023
How does it feel to be #creatingthefuture ? Here's what a few of our engineers had to say. #eweek2023 pic.twitter.com/qFkx1wPwgY

— Alexandria Transportation & Environmental Services (@AlexandriaVATES) February 23, 2023
📅 Upcoming events
Here is what's going on today and this weekend in Alexandria, from our event calendar.
Recent Stories
Monarch Montessori School located in the heart of Del Ray is enrolling children 6 weeks to 6 years of age for our half day and full day program.
Our hours of operation are 8:00 AM  to 5:30 PM, Monday-Friday. Monarch Montessori School is open year round, with intermittent breaks.  
Children engage in self-directed, self-initiated activities under the guidance of a trained Montessori teacher. Classroom sizes range from 8-12 students. Our robust curriculum includes botany, sensorial activities, the social graces, culture, math, science, practical life, geography, music appreciation and language arts. 
You'll get half off of the registration fee when you register and begin care with us before April 30, 2023.