After receiving approval from the state, Mayor Justin Wilson announced on Twitter than Alexandria is moving into the next phase of vaccine distribution.
The new wave of distribution, listed as 1B, opens up the vaccine to several new essential professions. Healthcare workers were able to recieve the vaccine under phase 1A.
Those in groups 1B or 1C, or their employers, can register online for vaccination.
"If you are an individual employee of an essential organization, please tell your supervisor to arrange for one person to register on behalf of all staff via this link," the state said on its website. "Your employer will then be given instructions on when and how to upload all employees for vaccine appointments."
The first vaccinations for teachers will be given tomorrow at T.C. Williams High School.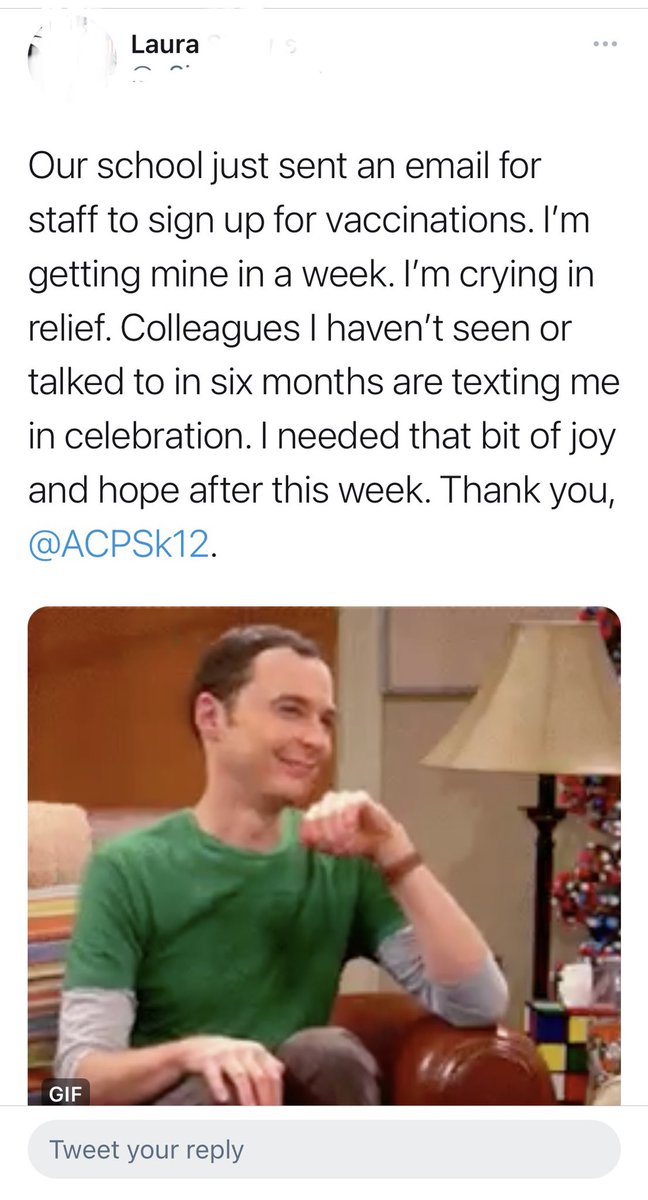 Phase 1C will open vaccination up to at-risk adults, such as those over 65 years old or have a disease that would put them at greater risk.
Phases 1B and 1C open the vaccine to several types of essential workers, including:
Childcare/K-12 Teachers/Staff
Corrections and Homeless Shelters
Energy, Finance, Agriculture, Food Service, Grocery Store Workers
Housing Construction
Information Technology and Communication
Institutions of Higher Education Faculty and Staff
Legal, Mail Carriers (USPS and Private)
Manufacturing
Media
Officials Needed to Maintain Continuity of Government
Other Public Health Workers
Police, Fire, Hazmat Workers
Public Safety (Engineers)
Public Transit Workers, Transportation and Logistics, Water and Wastewater.
Wilson said on Twitter that it's unclear when the city will move into phase 1C but said he suspects it "will be a while."
On Friday, the @VDHgov authorized Alexandria to enter Phase 1B of vaccine distribution. This phase is 3 times the size of 1A and will make nearly a quarter of Virginians eligible for vaccinations.

Alexandrians in 1A/1B/1C should register online ASAP:https://t.co/pTsi540RMl

— Justin Wilson (@justindotnet) January 10, 2021
Photo via CDC/Unsplash
Recent Stories
Are you tired of going to the gym? It might be the crowds, the locker room, waiting on equipment or the time it takes to commute to the gym.
Having a personal trainer come to your home will keep you accountable, save you time and allow you to workout in the comfort of your own home.
Skip the hassle of the gym and try our in-home personal training service.
Our services are reasonably priced, convenient, effective and are risk free.
At Nova Fencing Club, the beginner fencing classes are designed for students of all levels – including students who have never fenced before.
If you're looking for a fun physical activity that improves your fitness, critical thinking and rapid decision making skills then come join us!
There's no better time than now to give us a try – and take part in one of the fastest growing sports. Our highly educated, professional coaching staff includes Virginia's only Maitre d'Armes, a member of USA Fencing's coaching team, former members of the USA National Team, and our Head Coach, who has produced national champions.
Register for either our Youth Beginner Fencing Classes (7-12) or our Teen & Adult Beginner Fencing Classes (13 to Adult) and become a part of the club that champions call home.
Join the City of Alexandria and Arlington County's Initiative to Rethink Energy at our first ever electric vehicle (EV) and sustainable technologies showcase! Get inspired by seeing a variety of electric cars, scooters, bikes, motorcycles, police cars, buses, trucks and
Join the Smithsonian's National Postal Museum on Zoom or in person at the museum for a special book talk with the curators behind Between Home and the Front: Civil War Letters of the Walters Family. A book signing will be