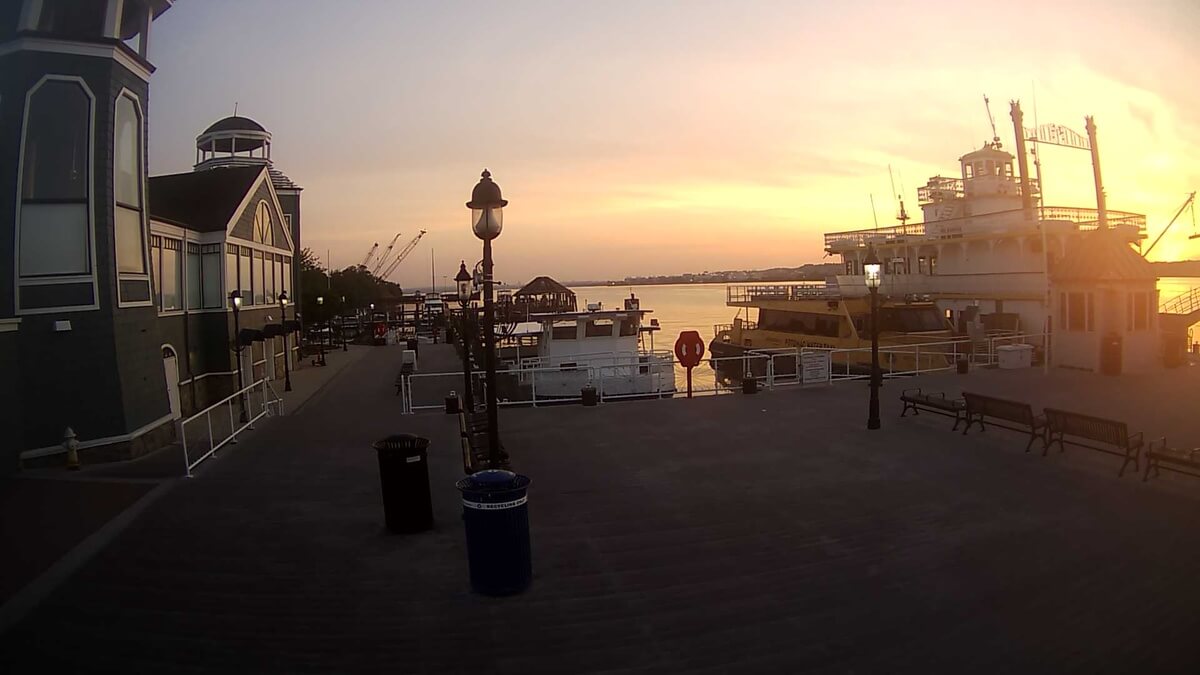 Good Friday morning, Alexandria!
☔ Today's weather: Isolated showers after 3 p.m. Mostly sunny with a high of 86.
☔ Tomorrow: Rain showers. Overcast. Mild. High of 71 and low of 65. Sunrise at 5:57 am and sunset at 8:11 pm.
🚨 You need to know
Two police officers shot and killed a man the department alleges had attacked another officer and was trying to take his gun in the Penn Daw area (6239 Richmond Highway) just south of Alexandria.
Fairfax County Police Chief Kevin Davis said the incident started when an officer got a license plate alert for a U-Haul truck that was reported stolen in Richmond. The officer pulled into a Citgo gas station next to the McDonalds when he saw the truck and driver.
Davis said the driver shoved the police officer into the open front door of the police car and started to attack him. Over scanner traffic, the officer can be heard saying "He's got my gun."
Two officers responded to the dispatch and opened fire on the man, killing him.
This is the second fatal shooting by Fairfax County police this year, after D.C. resident Timothy Johnson was killed outside Tysons Corner Center on Feb. 22.
Image via FCPD/Facebook
📈 Thursday's most read
The following are the most-read ALXnow articles for May 11, 2023.
🗞 Other local coverage
📅 Upcoming events
Here is what's going on today and this weekend in Alexandria, from our event calendar.
Recent Stories
Get ready to Shake, Rattle and Roll with this one-of-a-kind, high-octane rockabilly concert experience! Rockabilly Rumble is the all-new, musical experience celebrating the southern rock music that exploded on the scene in the 1950s. Organized by Alexandria City High School Alum and pro-musician Sam C. Jones, this band of world-class performers will have you dancing in your Blue Suede Shoes all night long with songs made famous by Bo Ridley, Carl Perkins, Roy Orbison, Buddy Holly, Johnny Cash, Elvis Presley and more. Relive their most popular hits, along with some forgotten gems. "Rockabilly Rumble" is a dance-worthy, foot stomping evening you'll never forget!
This show is 21+ only.
YOU MUST HAVE A VALID PHYSICAL ID. A PICTURE OF YOUR ID IS NOT ACCEPTABLE.