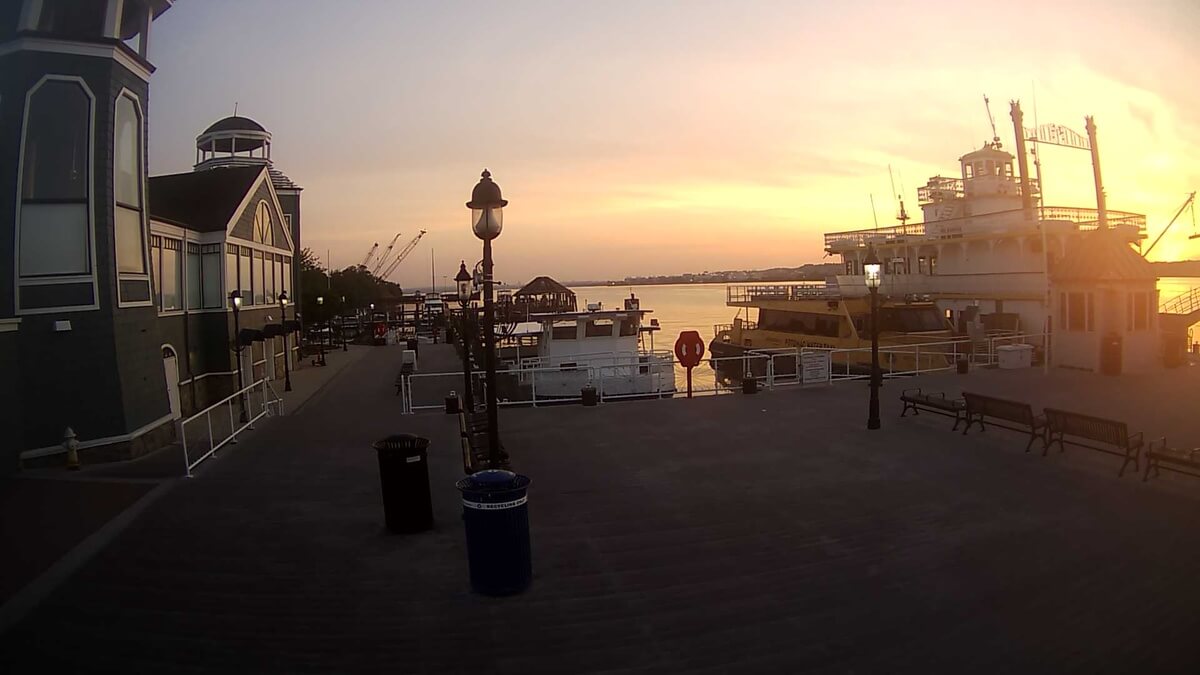 Good Friday morning, Alexandria!
☔ Today's weather: Isolated showers after 3 p.m. Mostly sunny with a high of 86.
☔ Tomorrow: Rain showers. Overcast. Mild. High of 71 and low of 65. Sunrise at 5:57 am and sunset at 8:11 pm.
🚨 You need to know
Two police officers shot and killed a man the department alleges had attacked another officer and was trying to take his gun in the Penn Daw area (6239 Richmond Highway) just south of Alexandria.
Fairfax County Police Chief Kevin Davis said the incident started when an officer got a license plate alert for a U-Haul truck that was reported stolen in Richmond. The officer pulled into a Citgo gas station next to the McDonalds when he saw the truck and driver.
Davis said the driver shoved the police officer into the open front door of the police car and started to attack him. Over scanner traffic, the officer can be heard saying "He's got my gun."
Two officers responded to the dispatch and opened fire on the man, killing him.
This is the second fatal shooting by Fairfax County police this year, after D.C. resident Timothy Johnson was killed outside Tysons Corner Center on Feb. 22.
Image via FCPD/Facebook
📈 Thursday's most read
The following are the most-read ALXnow articles for May 11, 2023.
🗞 Other local coverage
📅 Upcoming events
Here is what's going on today and this weekend in Alexandria, from our event calendar.
Recent Stories
Are you seeking a confidential space where you can explore your emotions, overcome challenges, and find inner peace? Look no further than our dedicated psychotherapy service! We understand that life can be overwhelming at times, and we're here to support you every step of the way.
At Peaceful Mind Solutions, our passion lies in helping individuals like you navigate life's complexities and find the strength to thrive. Our skilled and compassionate therapist is committed to creating a warm, non-judgmental environment where you can express your thoughts and feelings openly. With our personalized approach, we tailor each session to address your unique needs and empower you to overcome obstacles.
Through evidence-based techniques and a deep understanding of the human mind, our therapist will guide you on a transformative journey of self-discovery. Whether you're dealing with anxiety, depression, relationship issues, or simply seeking personal growth, we're here to provide guidance and practical tools for lasting change.
Time flies when you're having fun! The T.C. Williams High School Class of 1973 will hold its 50th reunion July 21-23, 2023 in Alexandria. All graduates and their adult nears and dears are welcome. Events include a Friday evening icebreaker, Saturday dinner dance, and a Sunday brunch. For more information: tcwilliams73.com, 770.789.3534.
Join us for a day of FREE hot yoga. Experience our class styles and meet our teachers. Buy a bite at the Bake Sale to benefit The Carpenter's Shelter, peruse some special vendors, take advantage of in-person only discounts on