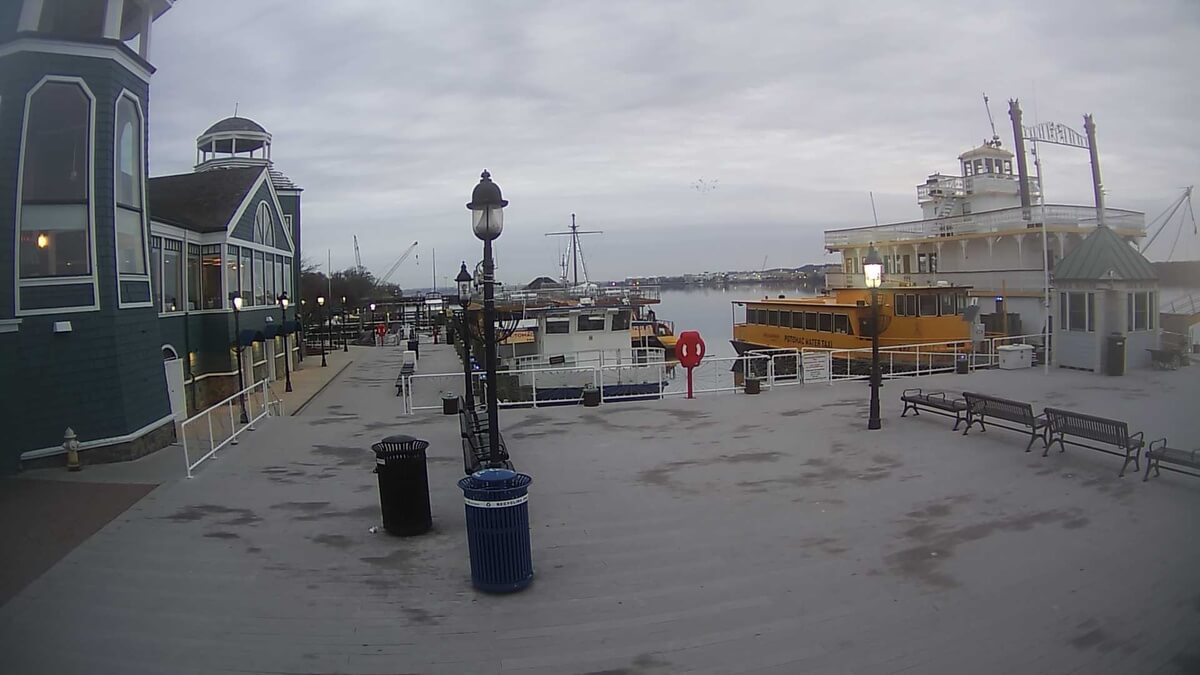 Good Thursday morning, Alexandria!
🌥 Today's weather: Overcast throughout the day. High of 67 and low of 51.
⛅ Tomorrow: Partly cloudy throughout the day. High of 68 and low of 50. Sunrise at 7:07 am and sunset at 5:40 pm.
🚨 You need to know
It seems as though the case is closed on the conflict over 319 North Alfred Street.
A little over a month after the Board of Architectural Review (BAR) shot down an attempt to have a home modification in the historic Parker-Gray District retroactively approved, the home is reportedly in the clear again after the exterior piping was removed.
The BAR said at a meeting in December that the homeowner was in an admittedly "crappy situation" of having to pay to have an already expensive new HVAC system removed or altered.
In an email shared by the realtor, the historic preservation architect reportedly visited the home and confirmed that the exterior piping has been removed, the holes have been patched, and the wall was painted: resolving the outstanding violations associated with the property.
📈 Wednesday's most read
The following are the most-read ALXnow articles for Feb 8, 2023.
🗞 Other local coverage
🐦 Tweets of note
Sorry heartthrobs, Courthouse's Taco Bell Cantina will likely not be open for Valentine's Day https://t.co/XltusW43lf

— Arlington Now (@ARLnowDOTcom) February 8, 2023
https://twitter.com/AlexandriaNow/status/1623349295033339904
📅 Upcoming events
Here is what's going on today in Alexandria, from our event calendar.
Recent Stories
Monarch Montessori School located in the heart of Del Ray is enrolling children 6 weeks to 6 years of age for our half day and full day program.
Our hours of operation are 8:00 AM  to 5:30 PM, Monday-Friday. Monarch Montessori School is open year round, with intermittent breaks.  
Children engage in self-directed, self-initiated activities under the guidance of a trained Montessori teacher. Classroom sizes range from 8-12 students. Our robust curriculum includes botany, sensorial activities, the social graces, culture, math, science, practical life, geography, music appreciation and language arts. 
You'll get half off of the registration fee when you register and begin care with us before April 30, 2023.