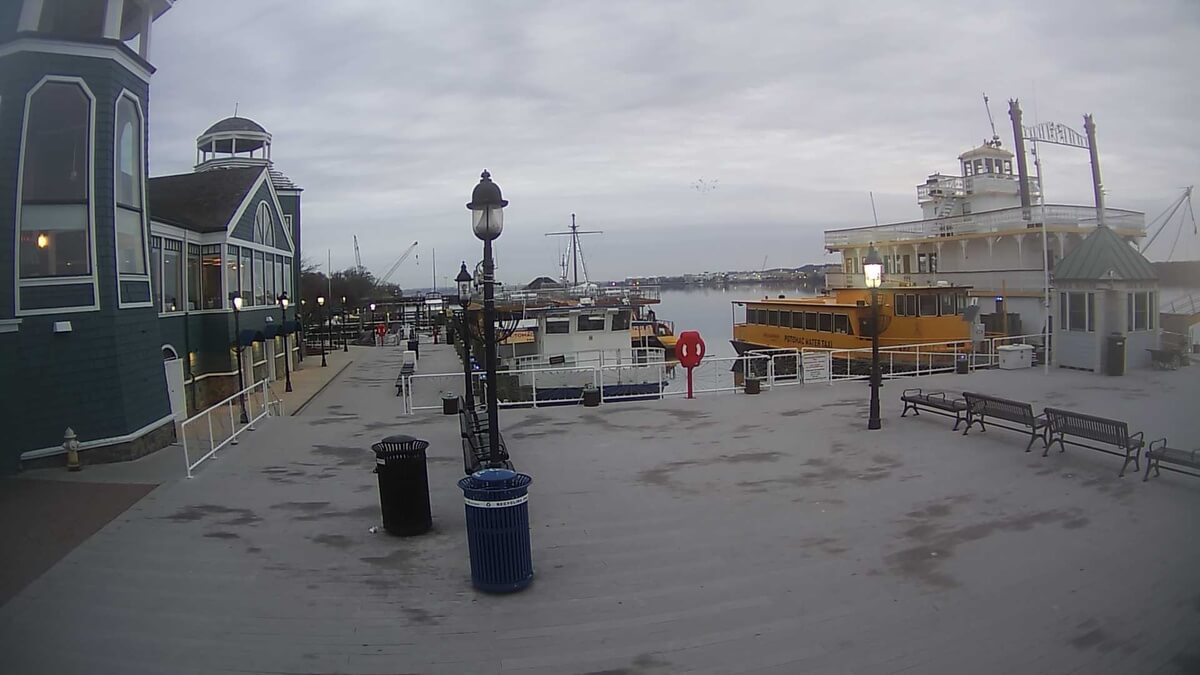 Good Thursday morning, Alexandria!
🌥 Today's weather: Overcast throughout the day. High of 67 and low of 51.
⛅ Tomorrow: Partly cloudy throughout the day. High of 68 and low of 50. Sunrise at 7:07 am and sunset at 5:40 pm.
🚨 You need to know
It seems as though the case is closed on the conflict over 319 North Alfred Street.
A little over a month after the Board of Architectural Review (BAR) shot down an attempt to have a home modification in the historic Parker-Gray District retroactively approved, the home is reportedly in the clear again after the exterior piping was removed.
The BAR said at a meeting in December that the homeowner was in an admittedly "crappy situation" of having to pay to have an already expensive new HVAC system removed or altered.
In an email shared by the realtor, the historic preservation architect reportedly visited the home and confirmed that the exterior piping has been removed, the holes have been patched, and the wall was painted: resolving the outstanding violations associated with the property.
📈 Wednesday's most read
The following are the most-read ALXnow articles for Feb 8, 2023.
🗞 Other local coverage
🐦 Tweets of note
Sorry heartthrobs, Courthouse's Taco Bell Cantina will likely not be open for Valentine's Day https://t.co/XltusW43lf

— Arlington Now (@ARLnowDOTcom) February 8, 2023
https://twitter.com/AlexandriaNow/status/1623349295033339904
📅 Upcoming events
Here is what's going on today in Alexandria, from our event calendar.
Recent Stories
About Latinas Leading Tomorrow (LLT): Latinas Leading Tomorrow is a dynamic 501(c)(3) nonprofit organization dedicated to empowering young Latina women through education, mentorship, and leadership development. We are committed to fostering a community of future leaders who will make a significant impact to the community.
Job Description: We are seeking a passionate and dedicated Part-time Executive Director to lead our organization into its next phase of growth and impact. The ideal candidate will be a visionary leader who can oversee day-to-day operations, drive fundraising efforts, and cultivate relationships with stakeholders. This is a 1099 position; Remote position with ability to attend DMV events; 8-10 hours a week; $35-40/per hour.
Key Responsibilities: