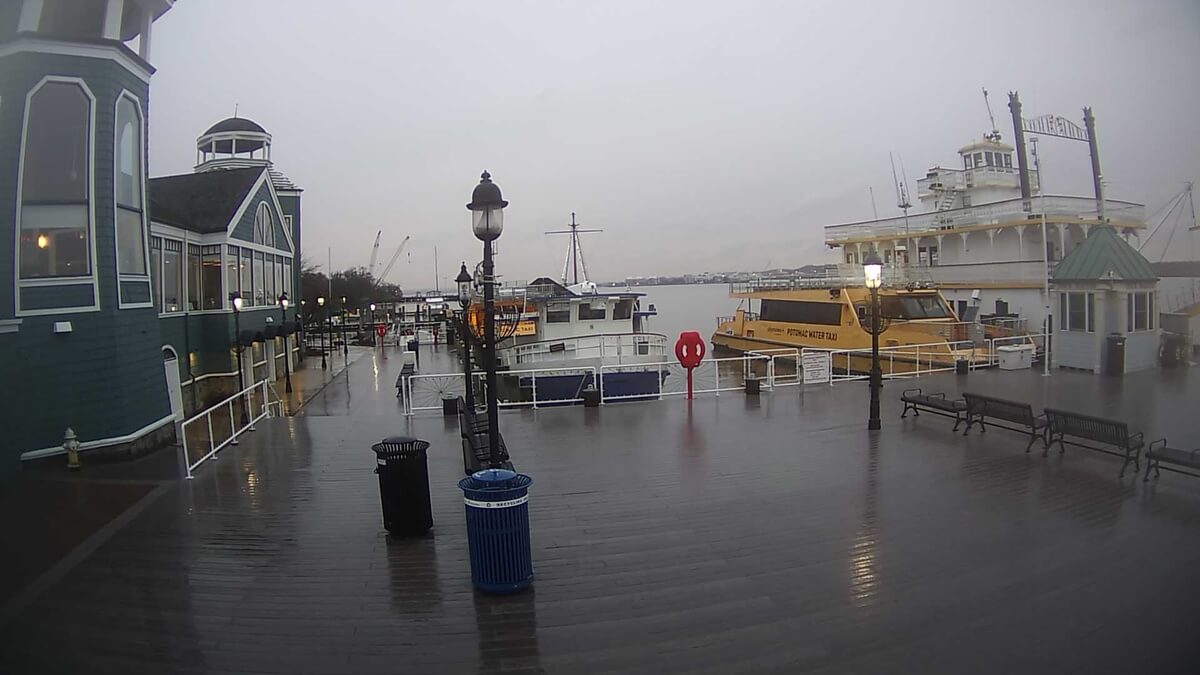 Good Monday morning, Alexandria!
☔ Today's weather: Light rain in the morning. High of 46 and low of 31.
⛅ Tomorrow: Partly cloudy throughout the day. High of 48 and low of 31. Sunrise at 7:22 am and sunset at 5:20 pm.
🚨 You need to know
The popular Mount Vernon Trail could get wider between Rosslyn and Old Town Alexandria, DCist first reported.
A presentation to the Virginia Commonwealth Transportation Board last week highlighted plans being drafted for extensive improvements. The proposal would add another four feet in width to the trail in the often-crowded section between the northern point in Arlington and Old Town.
Along with increasing the capacity on the trail, the proposal also includes rebuilding and widening three bridges and realigning 4 trail intersections.
An S-curve at Daingerfield Island, where cyclists and pedestrians often have to go around the corners blind, could be realigned.
The widening would be funded with $29 million from the state and the rest of the $33 million cost paid by the National Park Service. Construction on the project is planned for FY 2027.
The Commonwealth Transportation Board is scheduled to vote on funding next month.
📈 Friday's most read
The following are the most-read ALXnow articles for Jan 20, 2023.
🗞 Other local coverage
🐦 Tweets of note
I didn't even mention the 4 other items on the list that are specific attractions in… you guessed it… Old Town

And the one suggestion that isn't in Old Town is a restaurant in Arlington, lol

— Becky Hammer (@beckyhammer) January 20, 2023
We are digging this culvert crew! They helped clear out a culvert that hasn't seen the light of day in years. Now standing water can easily flow down to the Potomac.

Volunteer at https://t.co/Y4guSEBPhR
Donate to help us keep cleaning out culverts: https://t.co/gjFDOHYMUC pic.twitter.com/ltIoC6F6ER

— Friends of the Mount Vernon Trail (@MtVernonFriends) January 22, 2023
Notification:: There is a moderate police presence near the 1500 block of Princess Street. This is in response to an armed robbery in the area. No injuries were reported. APD is on scene and investigating. pic.twitter.com/zJ55YGHnHh

— Alexandria Police (@AlexandriaVAPD) January 22, 2023
We have some technical glitches with certain Blue 🔵 Line Plus + trains reading either "Special" or "No Passengers." Our car maintenance teams are working to address the issue. #wmata

— MetroStrong (@wmata) January 21, 2023
When you know what you want, you know what you want, and 1-year-old Memphis just wants toys. All the toys! Luckily, he doesn't even need a helping paw to get them. pic.twitter.com/s1kLGdeJz1

— AWLA Alexandria (@AlexAnimals) January 21, 2023
📅 Upcoming events
Here is what's going on today in Alexandria, from our event calendar.
Recent Stories
Alexandria Women for Good donated $6,720 to Alexandria's Community Lodgings from their first donation cycle! They toured one of the learning centers, met some of the staff and kids, and handed over a big check.
Alexandria Women for Good is a newly formed local Grapevine Giving Circle composed of local Alexandria women who make the commitment to give back to the local community regularly and intentionally. Each quarter they raise money to give to local nonprofits making a difference.
For more information visit: https://www.grapevine.org/giving- circle/3y6h4Ay/Alexandria-Women-for-Good